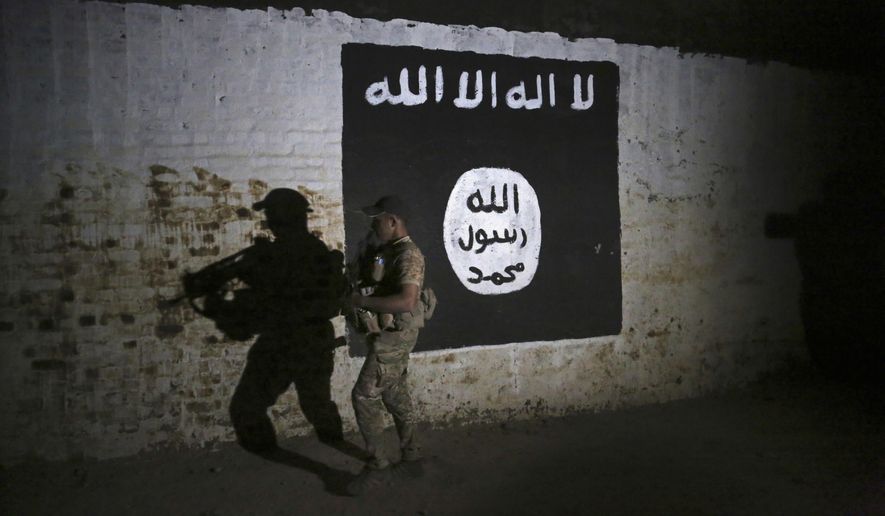 An Ohio man convicted of sharing a "kill list" on social media containing the names and addresses of 100 U.S. service members has been sentenced to 20 years in federal prison.
U.S. District Judge Dan Polster announced the punishment at a sentencing hearing in Akron federal court Wednesday, less than four months after Terrence McNeil, 24, pleaded guilty to five counts of solicitation to commit a crime of violence and five counts of making threatening interstate communications in connection with the social media postings, the Justice Department said in a statement.
McNeil, of Akron, was arrested in November 2015 and accused of circulating a file on the social media site Tumblr shared by supporters of the Islamic State terrorist organization, also known as ISIS, containing a hit-list of U.S. service members
"The file type is a .gif file, which allows multiple still images to be looped in one file, with a timed delay between each image," prosecutors explained in court documents. "The file then loops several dozen photographs, purportedly of U.S. military personnel, along with their respective name, address and military branch. The final image looped is a picture of a handgun and a knife with text that reads '…and kill them wherever you find them…"
McNeil posted several similar kill lists in late 2015 and also researched the price of firearms and bomb-making instructions, prosecutors argued.
He initially faced the possibility of life in prison, but entered a plea agreement in April requiring him to serve between 15 and 20 years in prison.
"With this sentence, McNeil is being held accountable for disseminating ISIS's violent rhetoric, circulating U.S. military personnel information and explicitly calling for the killing of American service members in their homes and communities," Dana Boente, acting assistant attorney general for national security,
said
Wednesday. "The National Security Division will continue to investigate and prosecute those who use social media to threaten acts of violence against our military members and their families, on behalf of terrorist organizations."
Defense attorney Nathan Ray argued McNeil had no prior criminal history and simply "got in over his head," Army Times
reported
Wednesday, but ultimately failed to convince the judge against sentencing him client to anything less than the maximum time allowed.
Indeed, the judge defended the 20-year sentence after being threatened by McNeil near the end of Wednesday's hearing, Cleveland.com
reported
.
"Nothing you did today even matters," McNeil said at Wednesday's sentencing. "Jihad will continue until the day of judgment. And that's a promise from Allah. It's not going to change. It's not going to stop. Neither of them are. My commission of Allah is not going to stop. So this is meaningless. I'll be rewarded for what I do. You'll be punished for what you do. I'm fine with that. You're fine with that. So we'll wait for the punishment of Allah to afflict you, either by himself or through the hands of the Muslims, and then we'll see. Inshallah."
The judge replied: "All right. Mr. McNeil, while I respect your opinion, I think you have confirmed the wisdom of my 20-year sentence."
Click to Read More