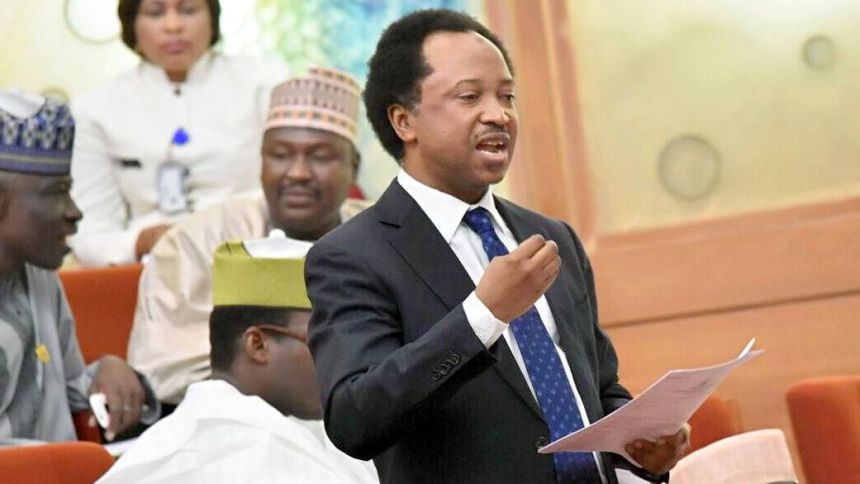 Senator Shehu Sani has given some insights into why Sen. Abdullahi Adamu was removed as chairman Northern Senators Forum.

Mr. Sani said about N70 million belonging to the group was claimed to have been carted away by monkeys in a farm house.
Adamu's removal was announced in a letter read by the presiding officer, Ike Ekweremadu, shortly before the end of the plenary on Wednesday.
The letter signed by the forum's Public Relations Officer, Dino Melaye, noted that Mr. Adamu was removed for 'financial mismanagement and misadministration.'
Responding to questions on why the senator was removed, Mr. Sani said the financial mismanagement borders on a N70 million belonging to the forum. He said the money was rumoured to have been carted away by monkeys in a farm house.
"There are some things some of my colleagues will not say but I'm not used to holding back. When we assumed office, Senator Ahmed Lawan tendered the sum of N70 million to the 8t Senate.
That N70 million was money gathered from the 7th Senate. It was handed over to northern senators of 8th Senate.
The rumors going round, which I don't know whether it's true but I believe other senators know, is the fact that there were allegations that some monkeys raided the farm house of some of the executives of the northern senators forum and carted away some of these money.
I think, this country is becoming a huge joke. First of all, it was the rodents that drove away the president and then we now have snakes consuming about N36 million and now we have monkeys raiding farm house. So, they don't want this to be said but I believe that we should be very clear."