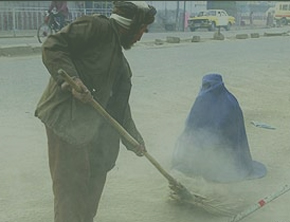 Al Hadis, Vol. 2, p. 657, Oqbah-b-A`mer reported that the Messenger of Allah said, "The most equitable of the conditions of marriage is that you should fulfil that

(dowry) with which you have made private parts lawful. Agreed.
In other words, the dowry is payment to use the wife's private parts.
In No. 57 of p. 659, Mohammed

said that a handful of barley or dates is enough.
Next, we see how some sponsor is to give the bride away in order to be Sunnat, or lawful.