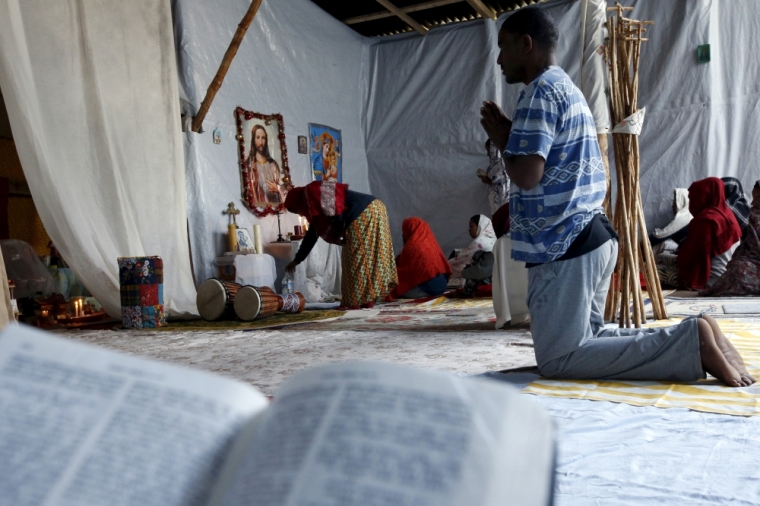 The sons of a slain Ethiopian woman who was beaten mercilessly by her husband after she converted from Islam to Christianity last year have given their lives to Christ after witnessing their mother's strong faith in Jesus.
Christians in the Muslim-dominated town told Open Doors that prior to Workitu's fatal beating in March, she had already endured a number of relentless beatings from her husband after she converted to Christianity last August.
Not only did she endure regular beatings from her husband, she also received threats from community members who demanded her to return to Islam. The local Christians also explained that Workitu's husband, who spent most of his time with his other wife, had promised to kill Workitu unless she renounced Christ and returned to Islam.
Church officials in the town urged Workitu to tell the local police about the threats that she had received. She did so by writing a letter to police in February that explained how the threats made her fearful for her life.
After Workitu was beaten badly by her husband and neighbor in March, she was taken to a clinic located in a nearby town. After spending a few days in the clinic, she was referred to a hospital. Unfortunately, Workitu succumb to her injuries while being transported to the hospital. Police have arrested the husband and neighbor and charged them with homicide.
Although Workitu has now perished, her devotion to her faith was not lost on her two sons.
Open Doors reports that Workitu's two sons, Mustafa and Kedir, made the decision to become Christians following her death. As Workitu was the only Christian in their family, the men told Christian leaders in the town that they wanted to learn more about the God their mother worshipped.
Along with Workitu's sons, one of Workitu's Muslim friends also decided to follow Christ.
"Workitu is like Stephen," a local evangelist told Open Doors. "Her death was honored by the bringing of her sons to new life. I know she would have been extremely delighted had she witnessed her sons' decision to follow Christ."
According to Open Doors' 2016 World Watch List of countries where Christians are the most persecuted, Ethiopia ranks as the 18th worst country in the world for Christian persecution. The watchdog gave Ethiopia a persecution rating of 67 out of 100 and explained that Ethiopian Christians face "severe" levels of persecution.