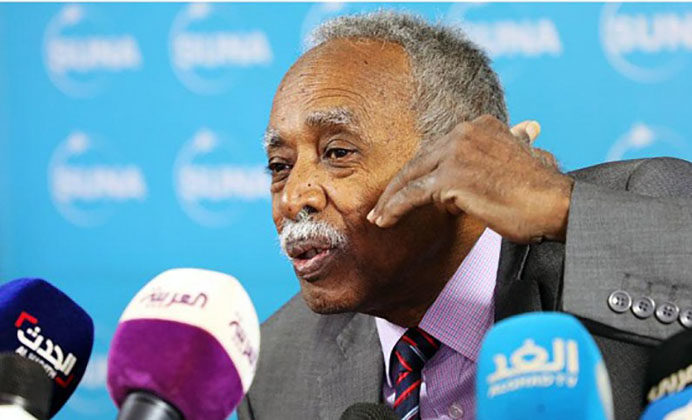 Sudanese Minister of Education Mohamed El Amin El-Toam at the press forum of the Sudan News Agency. (SUNA)
Sudanese Minister of Education Mohamed Al-Amin Al-Toam says that his ministry will consider the appointment of Christian teachers to teach Christianity nationwide.
Christian persecution watchdog Morning Star News revealed in its report published March 6, 2020 that the policy is one of several new faith freedom initiative attempts in Sudan since the collapse of the 30-year Islamist regime of former President Omar al-Bashir.
Morning Star News revealed that Christianity has not been taught in public schools in Sudan for more than 30 years.
"Prohibiting the teaching of Christianity at government schools due to lack of Christian teachers appointed by the governments, Bashir had left instruction on Christianity to churches," the report reads.
Al-Toam also told church leaders that the government is considering excluding Christian holidays and Sundays in national exam scheduling, according to International Christian Concern.
In July 2017, al-Bashir's government ordered Christian schools to stop regarding Sunday as a public day off. He wanted to adopt a "100 percent" Islamic constitution when the South split off.
What Clergy Say
In response to the new attempts by the Ministry of Education, many Sudanese Christians are hesitant and skeptical.
Pastor Nalu of the Sudan Presbyterian Evangelical Church told Morning Star, "We are tired of such promises from the government. We need action to show the good motives from the government."
In December 2019 Sudan was removed from the U.S. State Department's Countries of Particular Concern list for the first time since 1998 over the religious advances that have been taken in the past year.