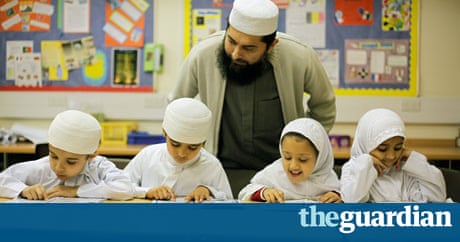 A madrasa teacher in Shahrasti upazila of Chandpur has been arrested for allegedly raping a nine-year-old girl twice in a month.
The madrasa teacher Ohiduzzaman, 30, son of one Bashar Mollah of Char Atjuri village in Mollarhat upazila of Bagerhat was appointed as Muazzin of Battola Miazi Bari mosque two years ago.
When Talimul Quran Nurani Madrasa was established later in the area Ohiduzzaman was given charge of the madrasa. Since Ramadan, students were being taught up to class-III in the madrasa.
The victim was a student of class-III at the madrasa.
On Monday when all other students left, Ohiduzzaman took the girl to a room and raped her.
Ohiduzzaman then threatened to kill the victim's two sisters if she disclosed the incident to anyone. She did not disclose the matter to anyone but when she returned home bleeding her mother rushed her to Shahrasti General Hospital.
The doctors sent her to Shahrasti Upazila Health Complex from where she was sent to the sadar hospital. Tests found evidence of rape. The victim's private parts were found partially torn.
Her mother filed a case under Women and Children Repression Prevention Act later that night.
Ohiduzzaman was arrested.
Officer-in-Charge of Shahrasti Police Station Md Mizanur Rahman said the statement of the accused teacher has been recorded in which he confessed to the crime. The court sent Ohiduzzaman to jail.
The victim said the same man raped her earlier in the month and then threatened to kill her older sister if she reported the matter to anyone.
The girl's father was an auto-rickshaw driver and has very recently gone to Malaysia with a job.