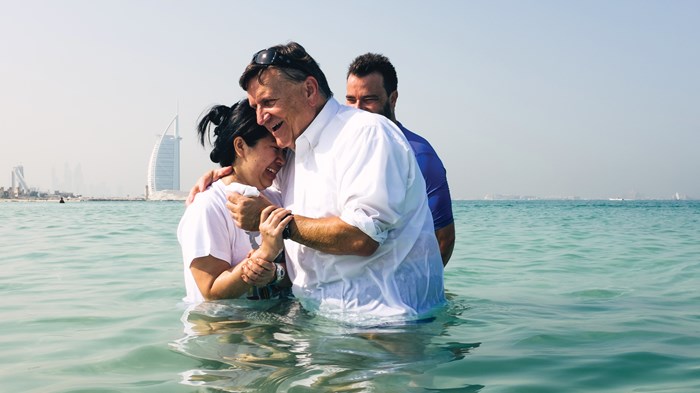 S
am Espada led friends in a chorus of "Happy Birthday" for his sombrero-wearing brother at a Mexican restaurant. After dinner, they saw the latest Hollywood blockbuster.
The five-story mall could have been anywhere in America, except that every storefront sign was in Arabic as well as English. The group was in Abu Dhabi, the capital of the United Arab Emirates (UAE).
"This place is like Disneyland," said Espada, a Christian from New Jersey. "But I don't feel fully free. You can definitely tell you are living in a Muslim country."
Espada, an architect, is one of the millions of foreign workers transforming the former desert oasis into a global center for business and travel. The UAE's Dubai is the fifth-fastest-growing city in the world; its population is now more than 80 percent migrant.
The great majority of migrant workers in the region come from India and Southeast Asia, sometimes suffering exploitation in labor camps to send a collective $100 billion back home. As an American, Espada is unusual.
But as a Christian, he is not. Today the Pew Research Center
numbers
Christians in the Arabian Peninsula at 2.3 million—more Christians than nearly 100 countries can claim. The Gulf Christian Fellowship, an umbrella group, estimates 3.5 million.
These migrants bring the UAE's Christian population to 13 percent, according to Pew. Among other Gulf states, Bahrain, Kuwait, and Qatar are each about 14 percent Christian, while Oman is about 6 percent. Even Saudi Arabia, home to Islam's holiest cities (Mecca and Medina), is 4 percent Christian when migrants are counted.
Together, they represent the largest Christian community in the Middle East outside of Egypt. But their experiences ...
http://www.christianitytoday.com