The United Kingdom is to pay for a new wing in one of Nigeria's largest prisons to help expedite the transfer of offenders from British jails.
Up to £700,000 will be spent on a 112-bed annex in Kiri Kiri prison in the country's largest city Lagos. Foreign Secretary Boris Johnson said it would enable eligible Nigerian inmates serving time in the UK to return home to complete their sentences.
The UK and Nigeria signed a prisoner transfer agreement in 2014. It means citizens of one who commit crimes in the other will serve sentences in their homeland.
According to Ministry of Justice figures, there were 320 Nigerian prisoners in British jails at the end of 2016, accounting for 3% of the foreign prisoner population.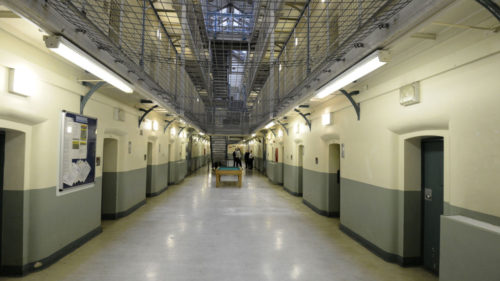 The Nigerian prison extension will be paid for out of the government's Conflict, Stability and Security Fund, which provides development and security support to countries which are at risk of conflict or instability.
Mr Johnson said the move would help "improve the capacity" of the Nigerian prison service.