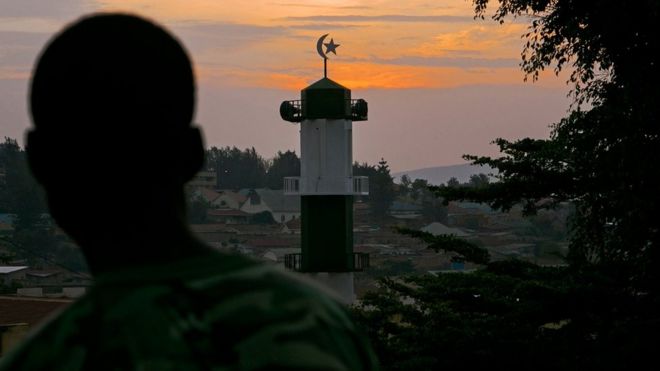 Rwanda has banned mosques in the capital, Kigali, from using loudspeakers during the call to prayer.
They say the calls, made five times a day, have been disturbing residents of the Nyarugenge district, home to the capital's biggest mosques.
But an official from a Muslim association criticised it, saying they could instead keep the volume down.
Some 1,500 churches have been closed for not complying with building regulations and noise pollution.
The majority of Rwandans are Christian. Muslims make up around 5% of the population.
The government says the Muslim community has complied with the ban.
http://www.bbc.com/news/world-africa-43413645